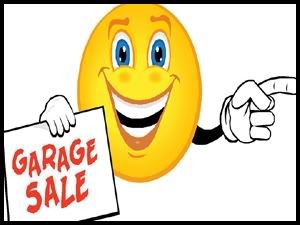 this is what is going on in our household this weekend!! hoping for lots of people to find much treasure in our garage this week so that we can get some cash to purchase a new tv and surround sound system for our newly renovated basement.
one person's junk is another one's treasure!!!
bring on the treasure seekers!!