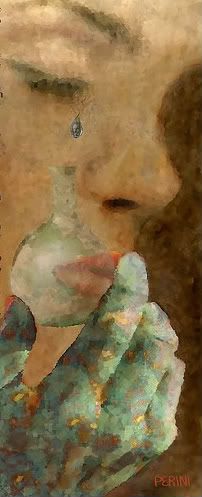 "You keep track of all my sorrows. You have collected all my tears in Your bottle. You have recorded each one in Your book"
do you know how important you are to God? He cares so much about every detail of your life. He cares about your thoughts, feelings, and emotions. in fact, what you are going through is so important to Him that He records every sorrow and collects every tear you've shed. why would God record your sorrows and collect your tears? because He loves you so much, and He is your Vindicator. He's keeping account of every wrong that's ever been done, not so that He can get back at the one who wronged you, but so that He can make up for every single one of them, Himself. He wants to restore everything that has ever been stolen. He wants to heal every single hurt and pain. He sees the longings and desires of your heart, and you can rest knowing that He is working things out for your good! He is a God of redemption! He is redeeming you back to Himself where you belong and where you will find your true identity because He knows that there you will never be hurt again!
so today, know that you are precious to Him. He has your best interest at heart. He is working to bring restoration and peace to you. keep standing, keep believing, and keep doing the right thing because the One who collects your tears will restore every broken place in your life if you let Him!
this ministered so much to me today!!